Imagine you're at the office. Peering out the window. Taking a mental vacation for two seconds in between clients. As time slows down you peer out that window. Specks of dust flow down, filtered by the mid-day sun light. Your thoughts slowly drift away. Your thinking about your kids, your family, and that last trip to the beach you shared together. Wishing you were there, instead of here… Those good times are permanently etched into your memory and you can't wait to make more together.
In essence as a Clearwater Beach Photographer, I am the memory through the window. But I take it a step further. Slowing down time for you. Creating memories and capturing moments that are tangible. Something that you can make make prints from, a coffee table album, or even just upload to your iPhone so you can view them anytime and anywhere you like.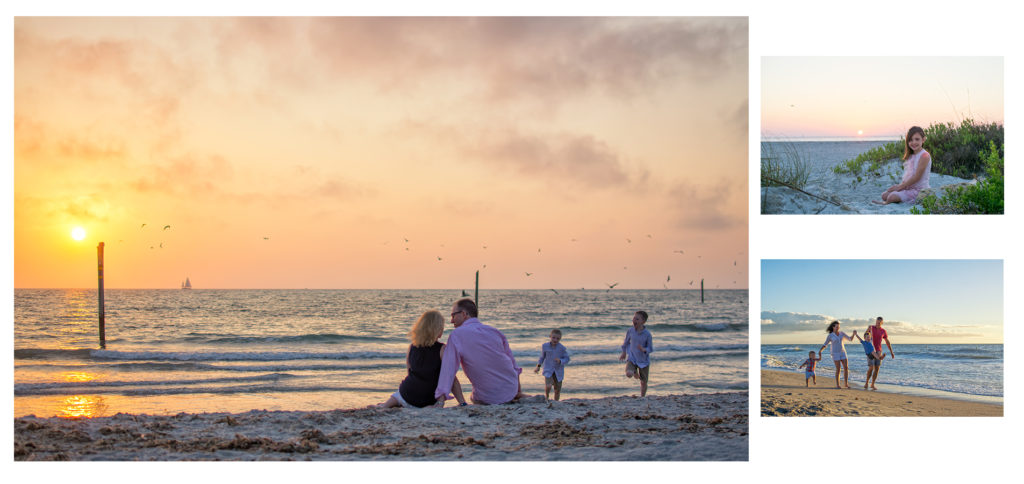 From the start, on this website you'll notice something different. I truly love creating amazing Clearwater Beach and it shows in all that I do. I'm different in how I conduct myself. Because this isn't about me. It's about you. It's about your family. My photography isn't all about money money money. I charge modest fee's, create the best portraits, and am the most affordable on Clearwater Beach. My Clearwater Beach Photography is about building trust. After all, you're from out of town aren't you? You don't know me and I don't know you. My Clearwater Beach Family Portraits are about building long lasting relationships. You'll be coming back again and again throughout the years. Because, after I've built your trust, I'm confident I'll see you again to update your family portraits when you come back. My Clearwater Beach Photography is about making the best family beach portrait vacation photography affordable and accessible. What else am I going to be doing? Sitting at home watching the television? No thanks. I'd rather hang out with all of you! Creating Beautiful Beach Portraits brings joy to my life, and I love to share that joy with all of you.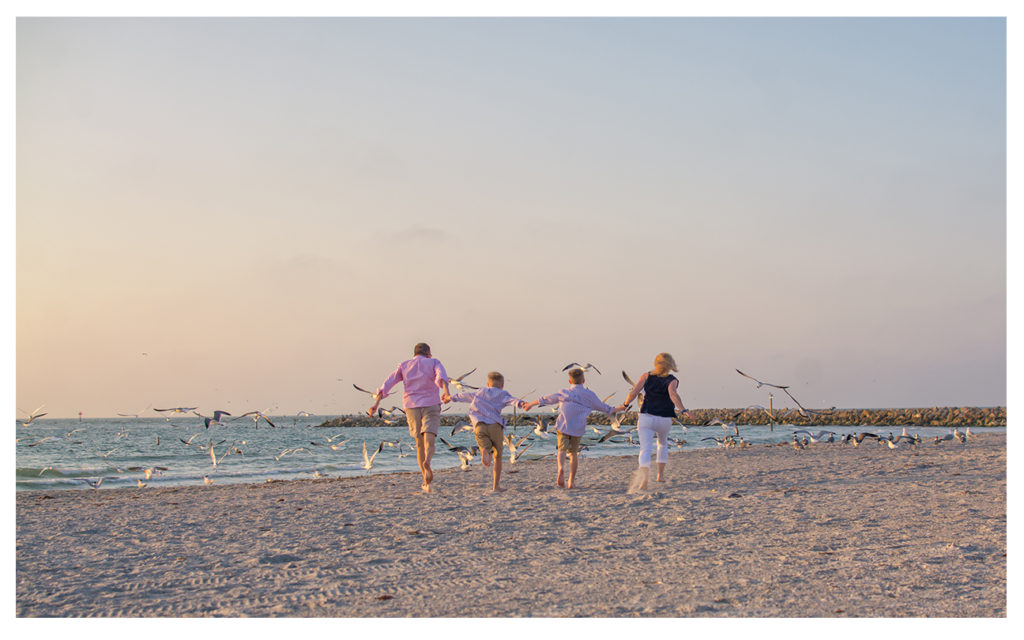 You'll notice something different when you call me. I always answer the phone…. You'll notice something different when you leave me a contact form message in through this website. I always email you or call you promptly. I often get comments from so many people, that it seems like no photographers ever answer the phone. How simple is that? I'm eager to talk to you, and excited to create Clearwater Beach Photography for you.
You'll notice something different when you work with me. I have a genuine love of children. I'm basically a big kid myself, so that makes sense. I connect with people, young and old alike. I'm confident in my skills, my experience, and just in general. You'll notice I have lots of lame jokes, well that's because I hate to create  Beach Portraits in silence. Though I still think I'm the funniest person I've ever met. My wife would disagree. However she does agree that I always think I'm right…. so if I'm always right, I must be right about being funny too…. 🙂
You'll notice during our Clearwater Beach Portrait session that I am most certainly not shy. I have no problem yelling "Shark" really loudly on a crowded beach or asking your children "What's your favorite ice cream?" then they say "Chocolate", and I reply "Chocolate Poop Cream!!!!?? Ewwww!" Really loudly, just to make them laugh so hard because in their little minds that's the funniest thing they heard all day….. Sorry Mom and Dad if your kids pick up a few bad habits from me. It's all in the spirit of creating awesome Clearwater Beach Portraits.
I can't wait to hear from you next! Give me a ring at 727-831-2186 🙂 See ya soon!