Hi! My name is John Paul Kindig. I want to welcome you to my brand new website for everything Clearwater Beach Photography! I've been creating family portraits at Clearwater Beach for over 15 years. I was the founder and original creator of Clearwater Beach Portraits LLC. Earlier this year another company asked to by that website and domain and we accepted. I revolutionized and set the standard on Clearwater Beach for Family Portraits. Grew a business that just about every other photographer on Clearwater Beach went on to emulate. I'm proud of the work I have done in the past. But even more excited to start this new chapter in my life.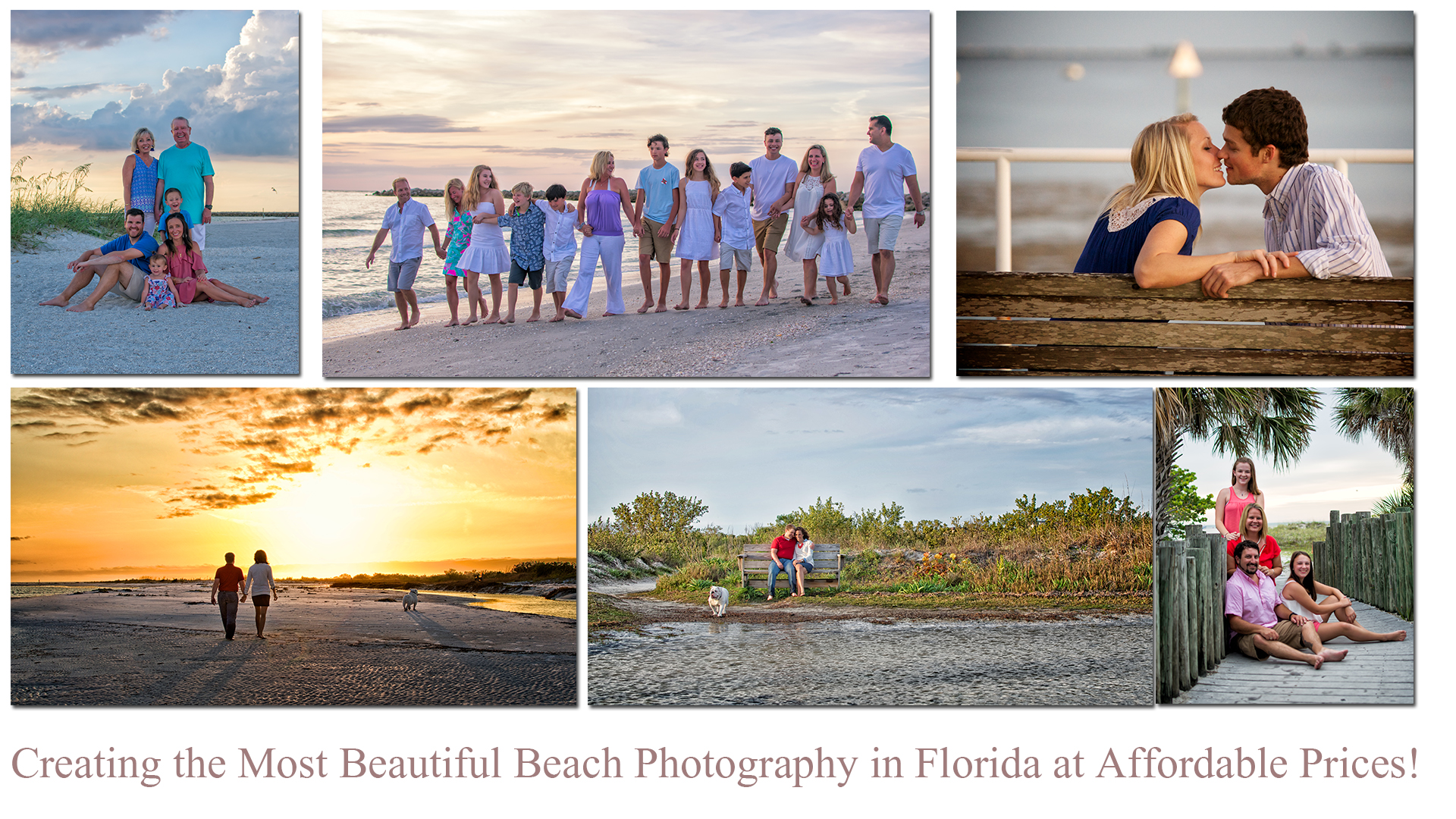 I've always believed that great portrait photography could be affordable without sacrificing quality. I always thought that great photography should be accessible to every single family on vacation at Clearwater Beach.  So I've developed yet another new approach to family portraits at Clearwater Beach. I'm excited to be on my own representing myself and working under my own name as an artist.
Going forward into the 2017 Holiday Season and on to 2018. I will be creating amazing Clearwater Beach Photography under my own name. I've scoped out some new locations around Clearwater Beach to freshen things up, simplified my approach to my work flow, so I am extremely excited to embark on this new chapter. Going forward 30-minute sessions will be available for only $100.00 and 1-hour portrait sessions at Clearwater Beach will only be $150.00… Not only am I now the most affordable photographer hands down on Clearwater Beach. But I also believe the work I produce is pretty darn good too. 😉
Part of this change is also because I have decided to change my own personal life. With the sale of my old website and because of other things in my life… I just don't have to charge as much as some others do.. I love creating family portraits at the beach, I adore working with the children. I've always joked I'd do it for free! So this is my way of paying it forward to everyone else. I live a very simple life and just love creating Clearwater Beach Portraits for Families and Children.
I can't wait to see you at the beach going forward into the remainder of the year and on into Clearwater Beach!
I'll see you at the beach soon!