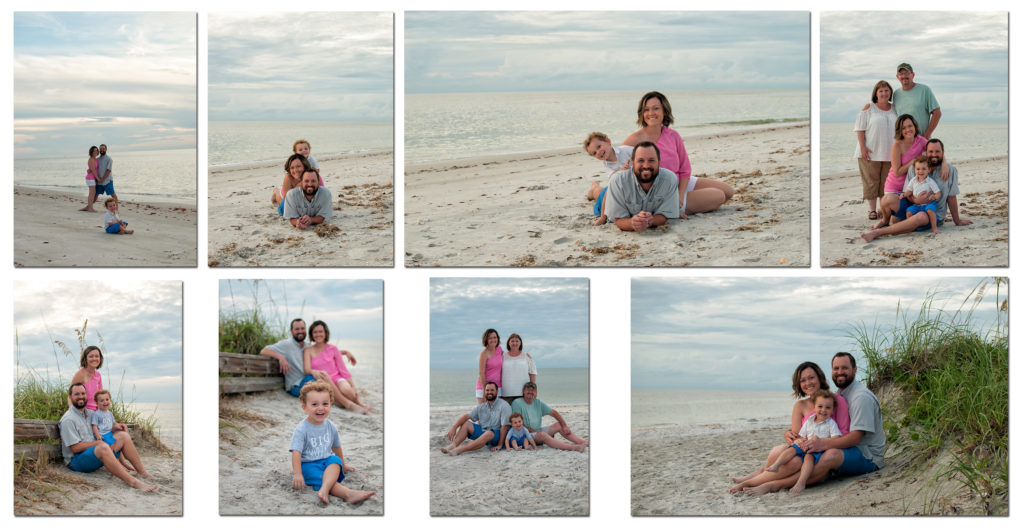 We survived Hurricane Irma! Thankfully the Clearwater Beach area made out very well. Everything is already back to normal at the beach. It's like nothing ever happened. We were lucky to get this awesome Clearwater Beach Photography session in right before the storm. Look at that happy kid! Adorable!
We lost power for about six days but that was about it. What was really touching though, was all the texts and calls out of the blue from past families I have worked with, just checking to make sure we were ok. That was so sweet of all of you. Thanks so much!
The day after the storm hit and we lost power, we decided not to sit around and bake in the heat. So we left and headed to the mountains of North Georgia. Figuring if we're going to camp out, we may as well really camp out. I have to give a big shout out to the people of Perry, Gerogia. Some amazing folks got together from that town at a rest stop on I75. They held up signs that said, "Perry Fighting Irma, We stand with Florida." These amazing folks hung out at that rest stop for days handing out Free BBQ Plates with all the fixings. Pulled Pork, Chicken, Beef Brisket. WOW… We never ate so good. Thanks Perry!
Here's a picture of the line of cars trying to get back into Florida as we left. The backup trying to get back in stretched all the way to Atlanta… Wow!
Heading our direction, we felt like the only car on the road… It was smooth sailing! We didn't have to stop much at all, as we were already prepped with all the essentials…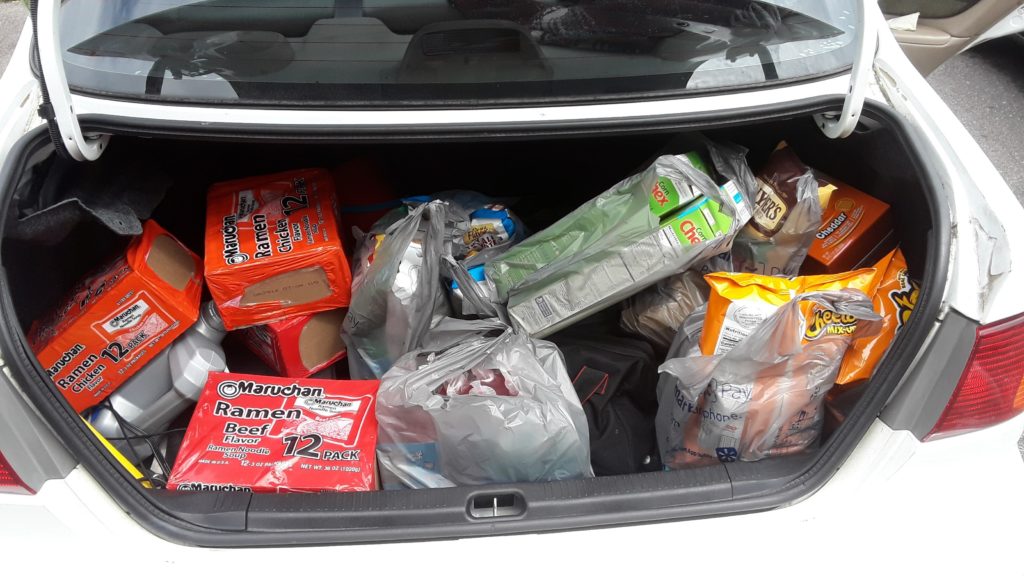 The finer things in life like, Cheetos… Chex… Pretzels… Goldfish… Chips… and Ramen Noodles… Who needs power when you know how to rub two sticks together and can boil water? 🙂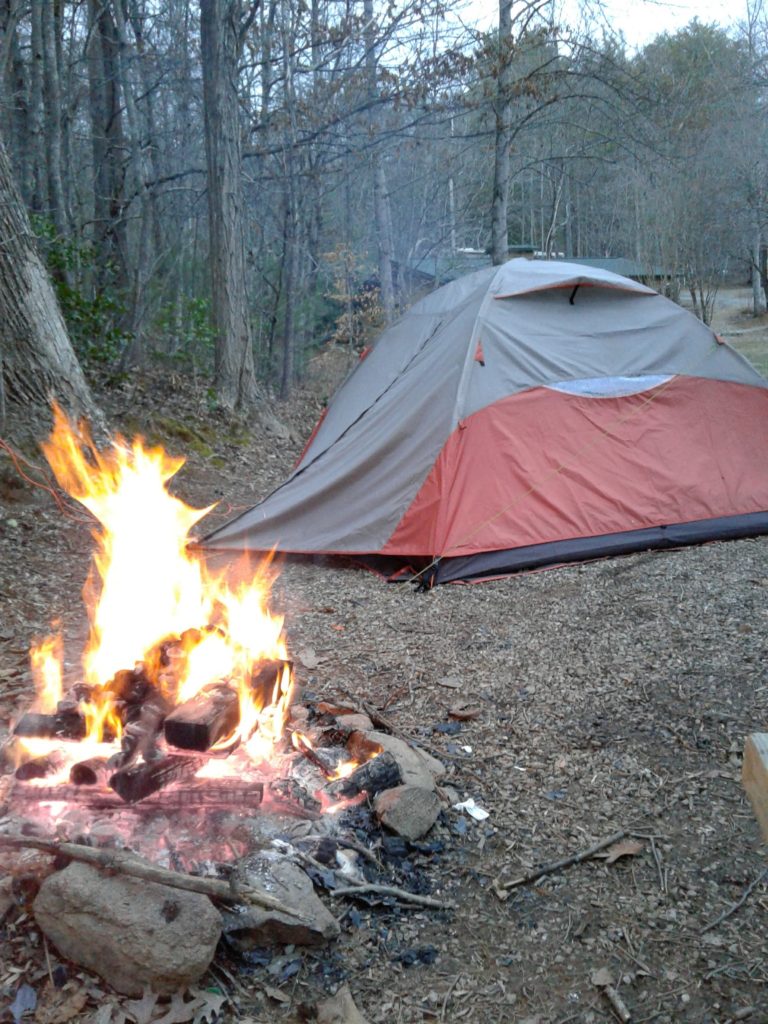 We had a great time camping out. But… It's even better to be back at home.
The sun is shining and the seagulls are flying! The weather is cooling down so it's not as hot on the beach. It's never been a better time to come visit and hang out at Clearwater Beach!
I have a jam packed calendar already for the month of October. Looking forward to making awesome Clearwater Beach Photography for everyone!
I'll see you at the beach next!