Searching for Clearwater Beach Photographers? Your search is over. Affordable Clearwater Beach Photography that is consistent, beautiful, and makes you happy! I love being the top Clearwater Beach Photographer and it shows. Without all of you the life I get to lead would never be possible. I'm truly thankful to all the families I get work with every year!
Simply the Best Choice for Beautiful Clearwater Beach Family Portraits!
Always priced at $295 for Family Portraits at Clearwater Beach! One simple flat rate!
Perfect for Family Portraits, Couples Portraits, and Children's Photography at the Beach.
Over the years I've developed a consistent method and style. Creating portraits at the beach doesn't require long drawn out portrait sessions and doesn't have to be boring. I keep you and your kids moving! Sessions are fun and entertaining, all while creating amazing pictures. I'm experienced at working with Children, and my portrait sessions keep them engaged and smiling. 🙂 Keep scrolling through this page to learn more about my work and what you can expect.
Click here for more information on Pricing and Details of what you can expect from your new favorite Clearwater Beach Photographer!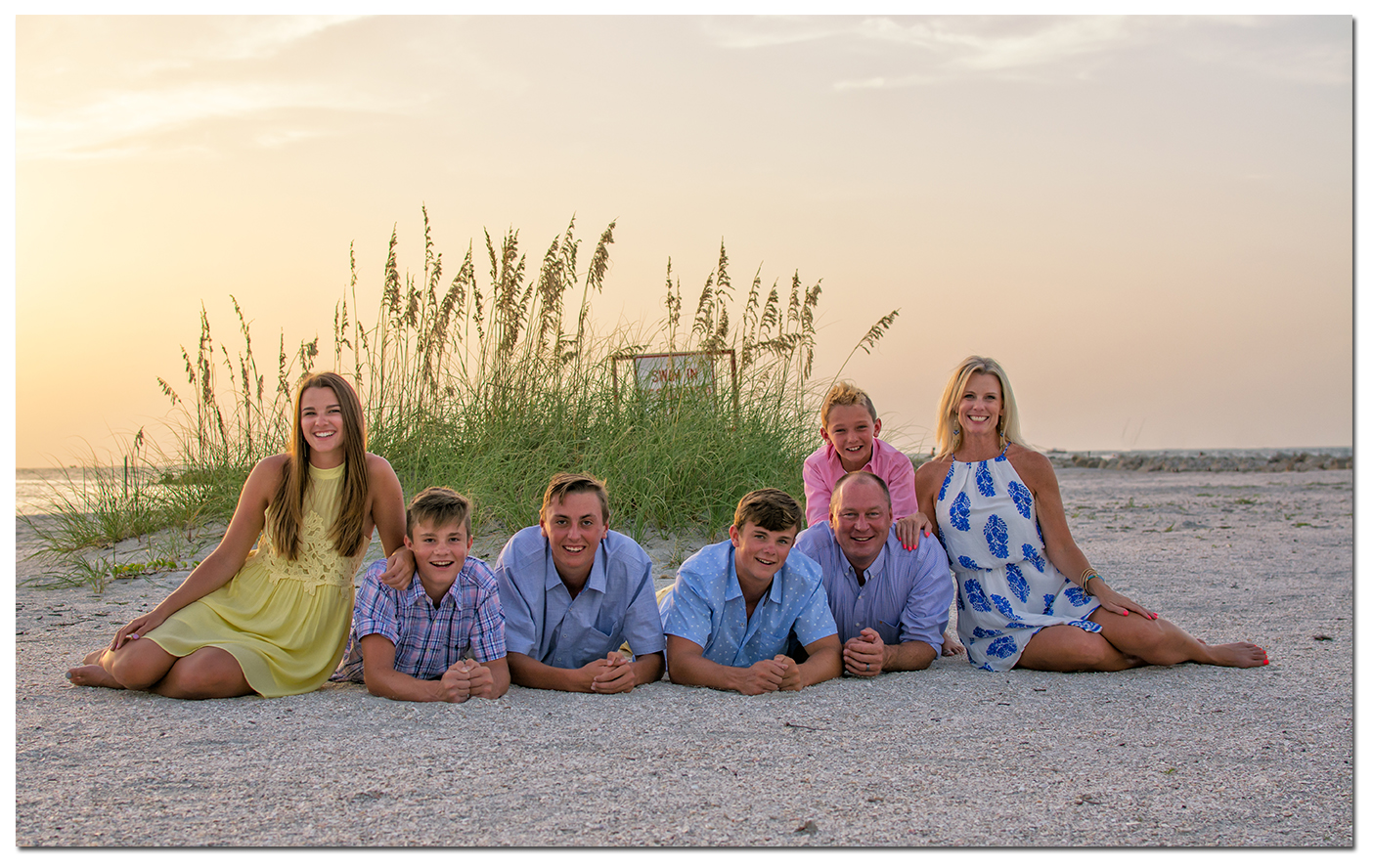 As a Clearwater Beach photographer who has spent his entire adult life creating family portraits at the beach. I've learned the most important thing is to have great communication with my clients and properly set expectations from the start. My Clearwater Beach Photography is all about having fun, creating art, and always about Family First!

During all of my portrait sessions. I always try my best to pick spots in which there will be no random people in the background. That way you never have a random guy in a speedo hanging out in the background of your family portrait! Unless of course it's George Clooney… At which point we'll leave him in so you can brag to all your friends on facebook. Because I am careful in how I create the portraits when behind the camera, it cuts down on editing time off camera. Of course if some stranger wanders into the background, I go ahead and remove them making it look as if you had the beach to yourself.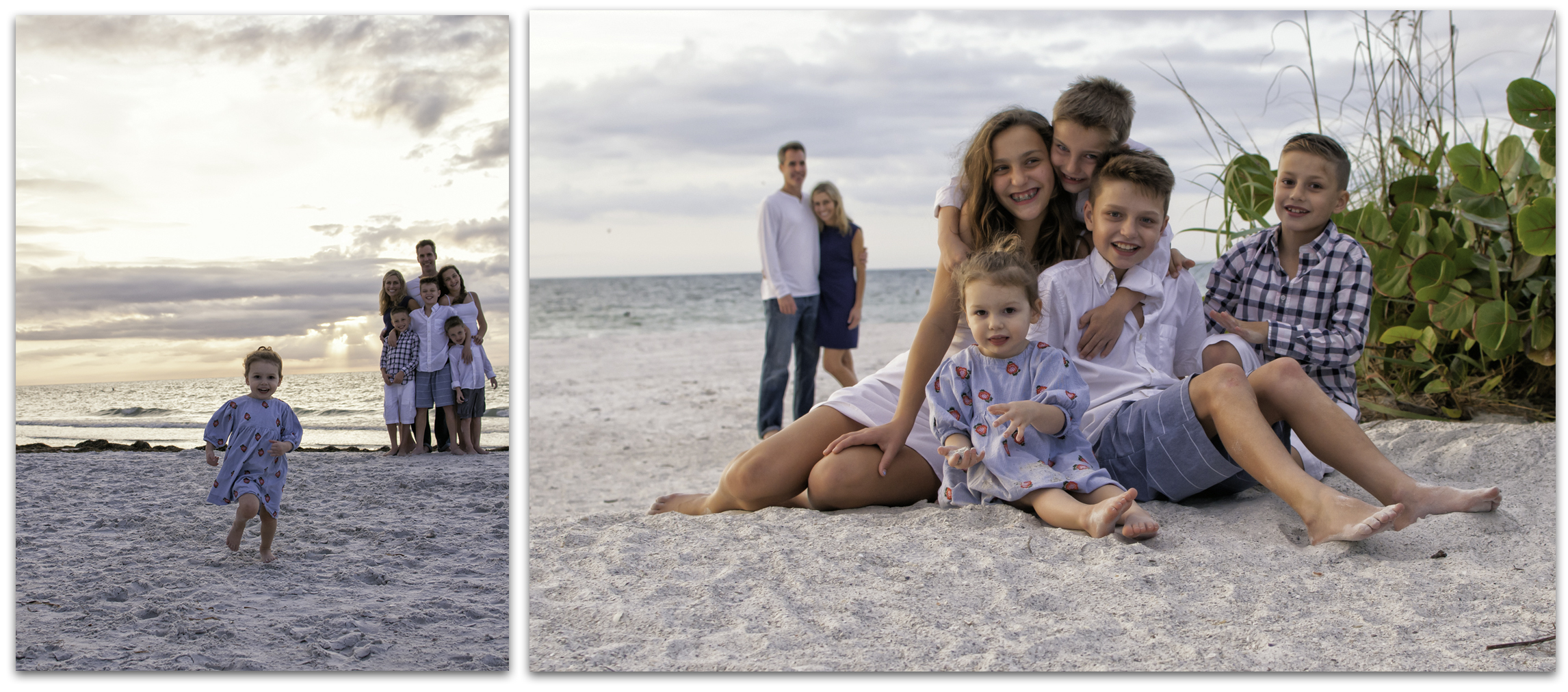 Most Clearwater Beach Photographers create portraits on the crowded parts of main Clearwater Beach. Which is packed with people and other clutter. Since I'm a native, I know where all the best spots are. I'm the only one who gives you the truly unique choices. It's all about location baby!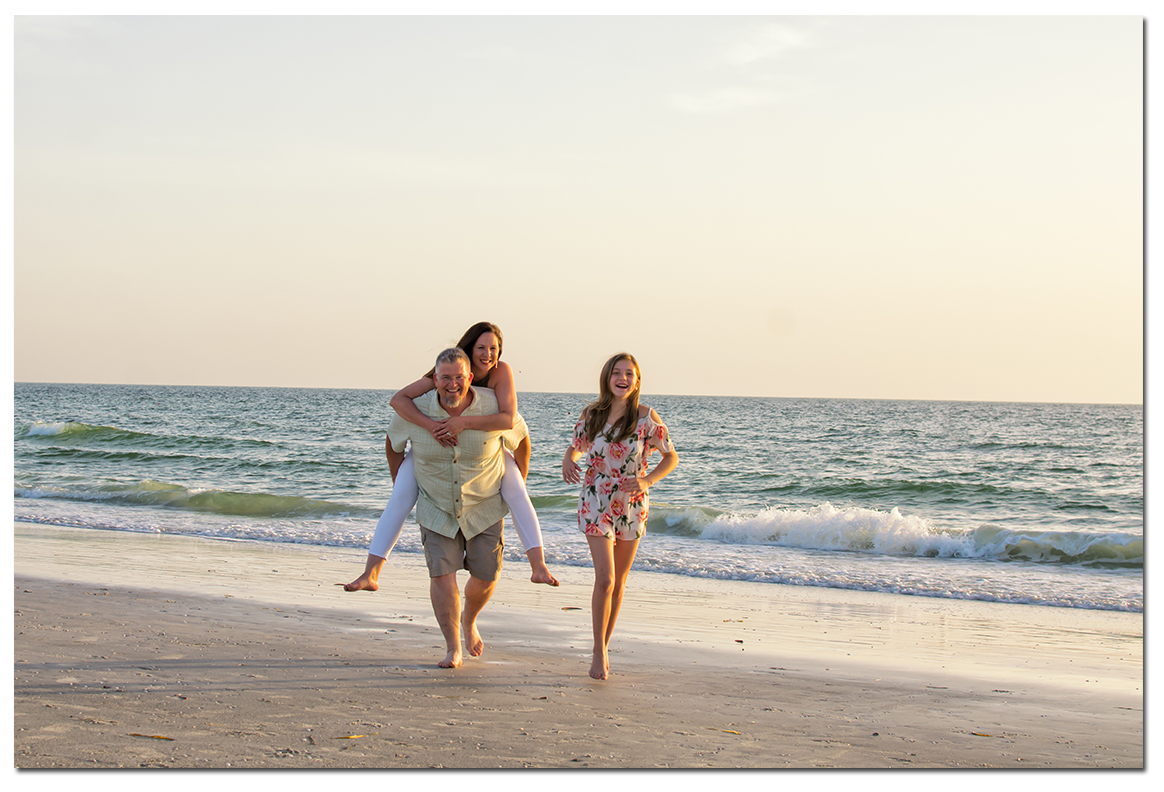 When preparing for your portrait session keep in mind that the beach is not a studio environment. So it's important to be prepared for breezy or windy days. We only cancel sessions if it's raining. So ladies be sure to bring hair ties just in case. I know it's not exactly your first choice, but it's better than a face full of hair. It's always breezy by the water, so please keep that in mind.

I always work hard to ensure my Beach Portraits are consistent with all of the other work you see here. I don't take myself too seriously. I've been put here on earth to enjoy life and share my love of the beach with others!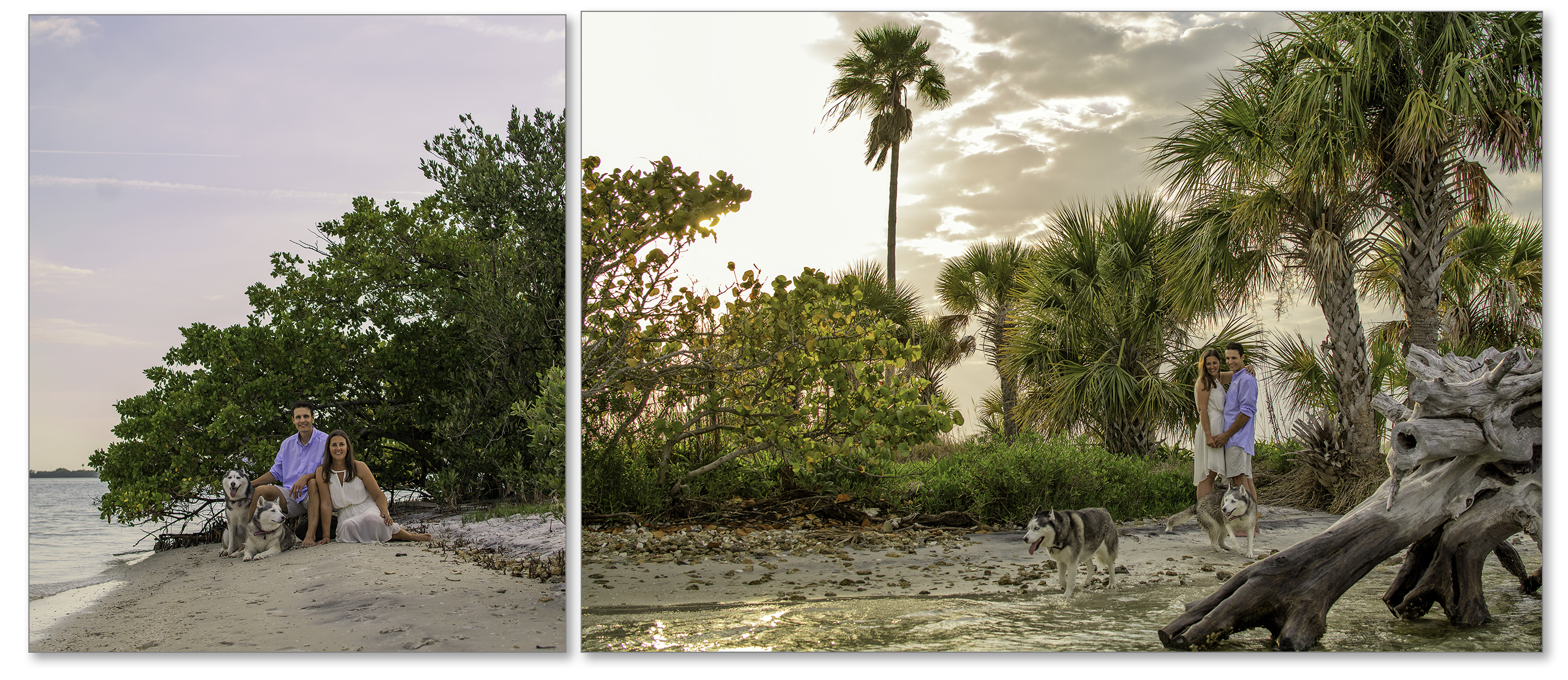 I love creating family portraits at Clearwater Beach and it shows in my work. I'm not here to get rich or feel like I'm working a job. I truly enjoy what I do, and enjoy keeping my Clearwater Beach Photography affordable and fun. That way, I get to hang out at the beach every day while being of service to others!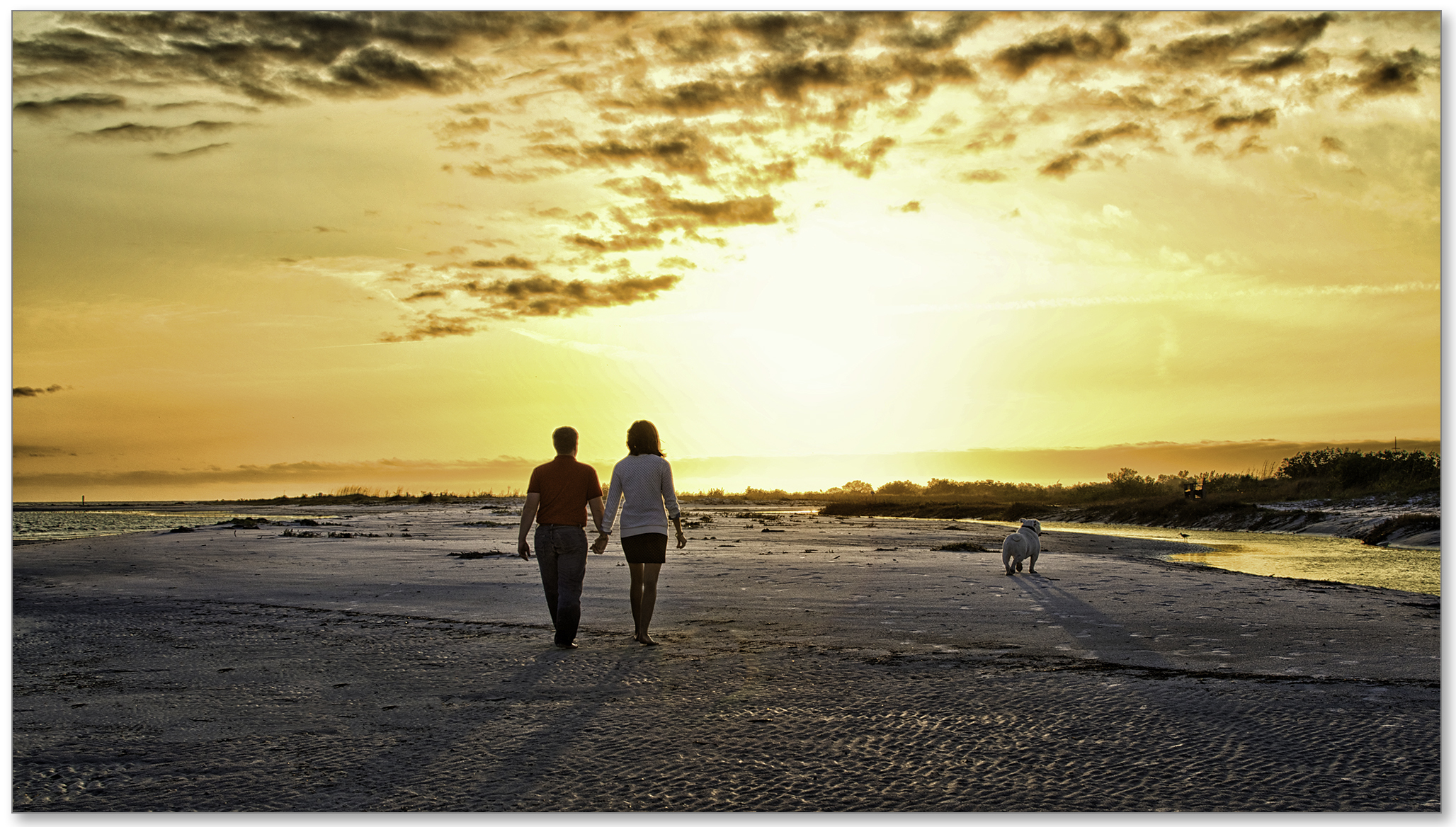 To book a portrait session with me. Please be sure to visit my contact page. I love to also travel around to different beach towns as much as possible.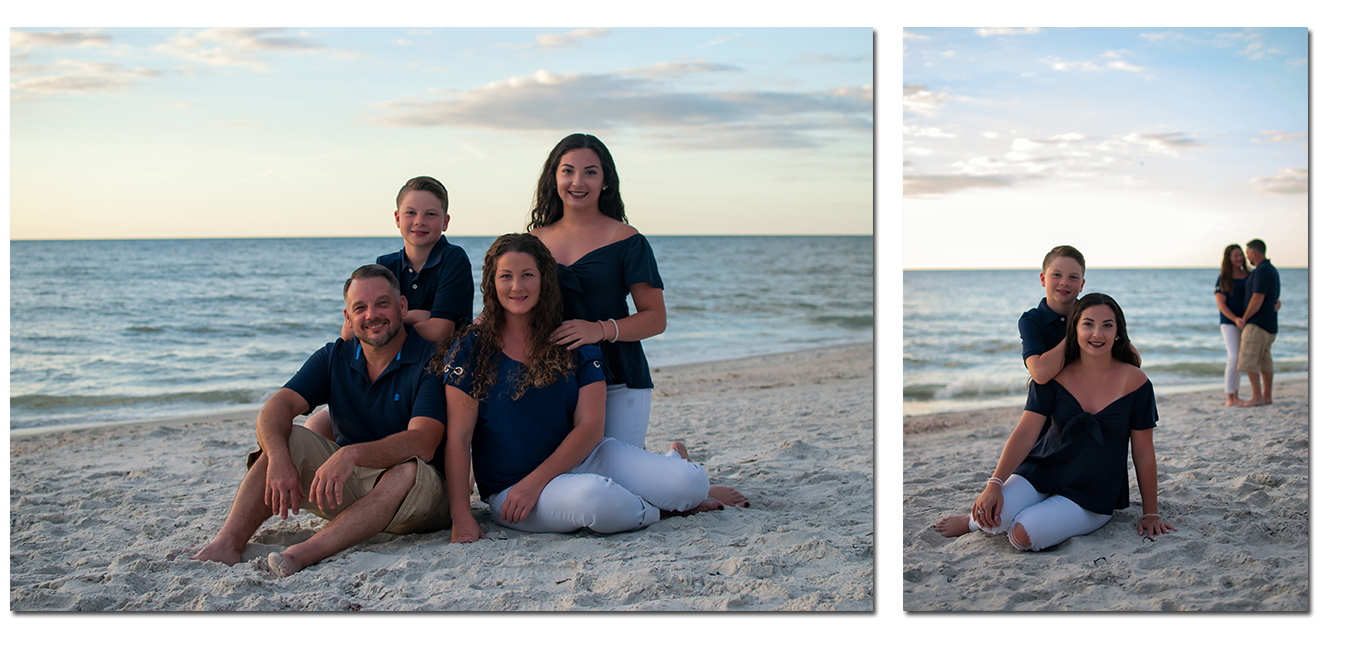 To reserve a session please call me at 727-831-2186 or fill out one of the contact forms found through out this website.