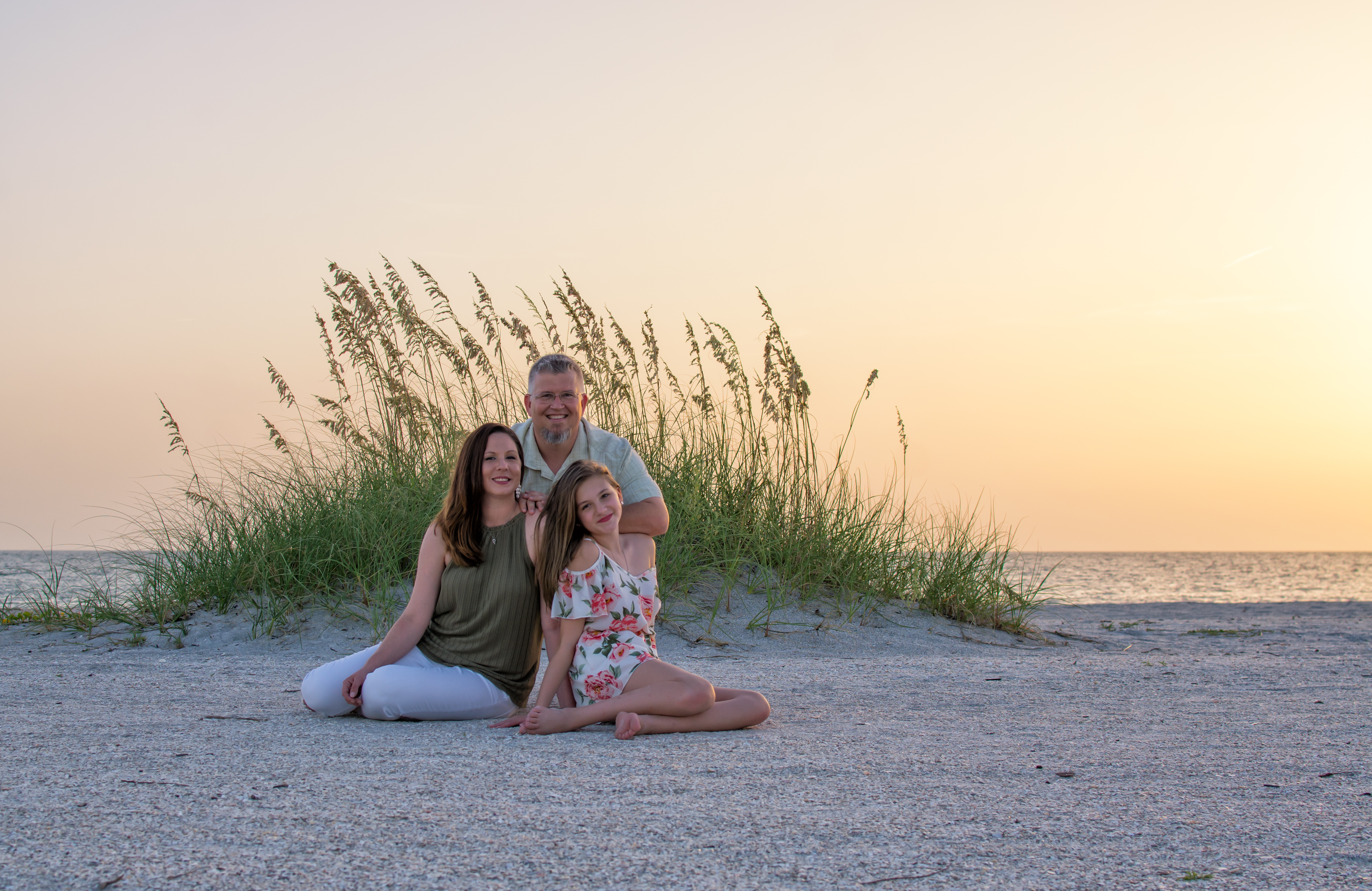 Over the last couple years I've noticed a copy cat trend in beach portraits. Especially when it comes to pricing and what you actually get. With my old business we we're the trend setters for Clearwater Beach Portraits. But as more and more competition grew and talking with customers I realized people we're confused with what they were actually getting. Many photographers always ask for a high up-front flat fee. Typically of $295 or more… Yeah… I'm guilty as charged too. But see the difference was I always delivered. Unfortunately lots don't and for every great photographers out there, sadly these days there are lots of great pretenders too. Pretenders who promise the moon but yet can't deliver a consistent body of portrait work. In the past year I noticed a need in our local Clearwater Beach area to challenge the norm. So here I am. I always believed in creating a way of doing portraits that could be depended on. So I have developed a method to creating portraits that always promises on being able to deliver what you see on the website. Now, I've taken that methodology a step further…
Most of my customers come from out of state and are visiting Clearwater Beach on vacation. If you're not local, who do you ask for referrals? What happens when you get home and you end up with a bunch of pictures you hate, that you just paid $295 or more from? Going forward I am simplifying the process more with lower rates. And guess what include your digital images just like everyone else too. 🙂
I'll work purposefully in spots on the beach to photograph where there are no people in the background to reduce editing time. Also most families really only make on average 2-5 enlargements from their family portraits at Clearwater Beach. So in reality, most of the time you are paying high prices for a large variety of images that you will mainly use for small prints, vacation memories on facebook, and to view on your phone. So when you work with me you'll get a huge variety of nice images that look excellent on their own for whatever the use.
My sessions are priced affordable to begin with at only $100 for 30-minutes and $150 for 1-hour… Why pay over inflated fee's, hoping you're actually going to be getting your moneys worth. With my way you can't go wrong, and rest assured you are getting an experienced photographer who isn't going to deliver a bunch of images you are disappointed in when you get back home.
I create Clearwater Beach Photography that makes you happy. So turn that frown upside down, because you'll never be disappointed in your photography again!
With my new approach to Clearwater Beach Photography. I not only save you money. But also produce the best work you will find anywhere! Plus I'm a really funny guy and will teach your kids how to yell Shark extremely loud at the beach!
I can't wait to hang out with you and your family at Clearwater Beach next!