Truly memorable Family Portraits at Clearwater Beach.

The Ultimate Family Portrait Experience
Sessions for Family Portraits at the beach are "all-inclusive". One flat rate with no up-sells later. Sessions are $395 for a one hour sunset session. A $95 deposit reserves your date, with the $300 remaining balance due the night of your session. We are so thankful for you!

Our pricing includes the time creating family portraits at the beach. Plus, a large variety of finished images that includes images from everything we do during your session. Your images are made available to you online to download. Within 14-days after your portrait session. The images that are provided to you are finished, edited and artistically enhanced. Consistent with everything.
Stray hairs from windy days are removed as possible, and any random people in the background are always removed too. You'll never have some dude in speedo hanging out in the background of your family portraits. Unless it's George Clooney, then we will leave him in.
Everyone we work for receives personalized, one on one attention. We're here to work with you every step of the way.
Our Promise to you…
Sessions are planned to meet your specific needs.
Always a simple flat rate with no surprises later..
Make prints from your files anywhere you choose.
Artistically enhanced and edited.
Random people in background always edited out.
Your Beach Portraits are made to look beautiful.
Consistent with everything shown online.
Experienced at working with children.
You are treated like family.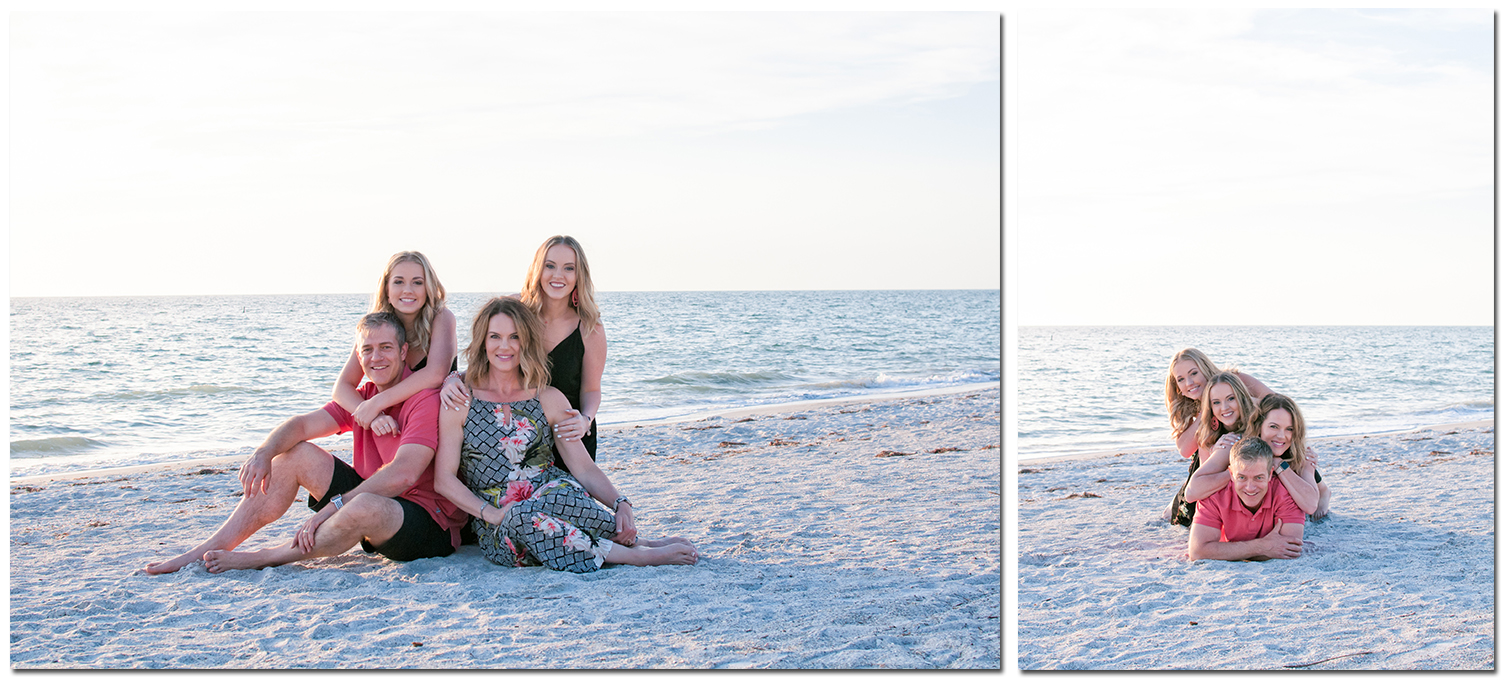 Perfect for families on vacation visiting at Clearwater Beach, FL. They're also great for couples! I work quickly to get you an amazing variety of Beach Portraits. We always allow plenty of time for large groups too. We're the only photographers for Clearwater Beach family portraits with over 20 years experience. We're also easy to work with and friendly! We pride ourselves on flexibility and making Beach Family Portraits simply fuss-free.
I'm here to make your Beach Photography a Great Experience!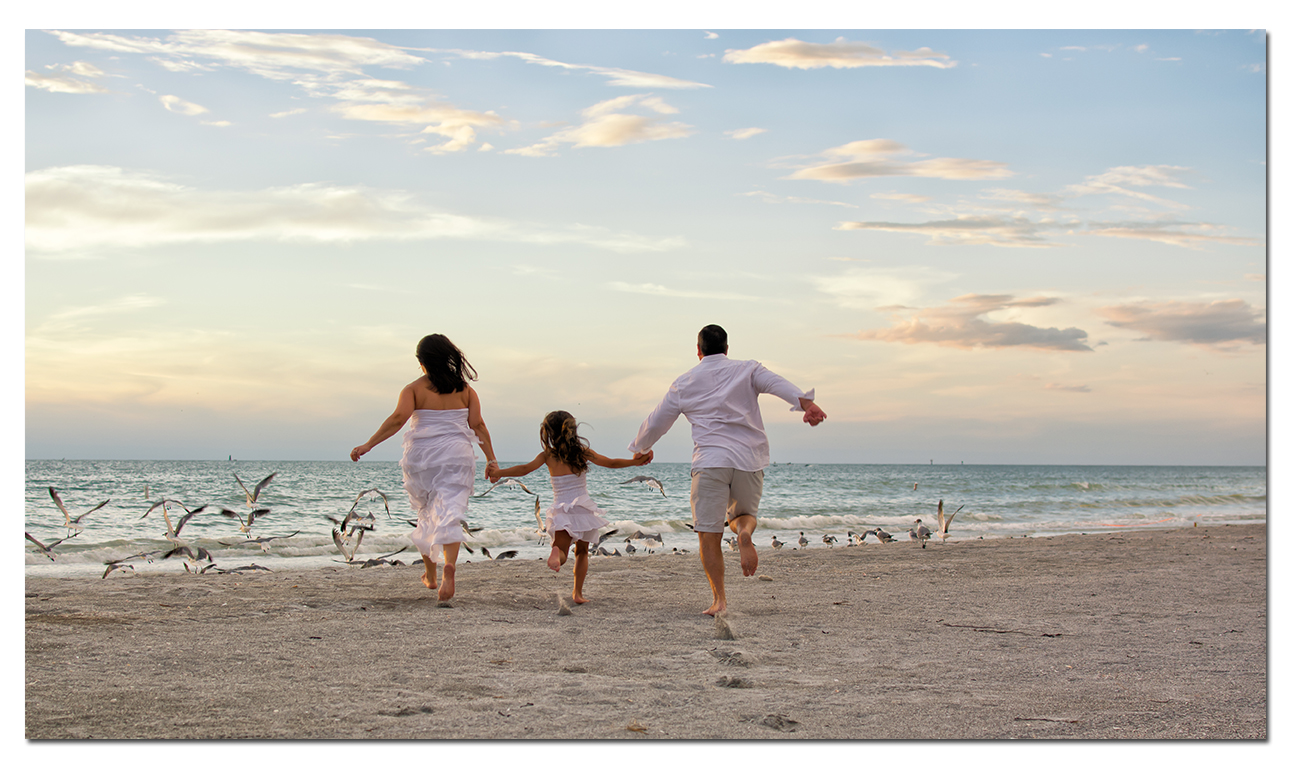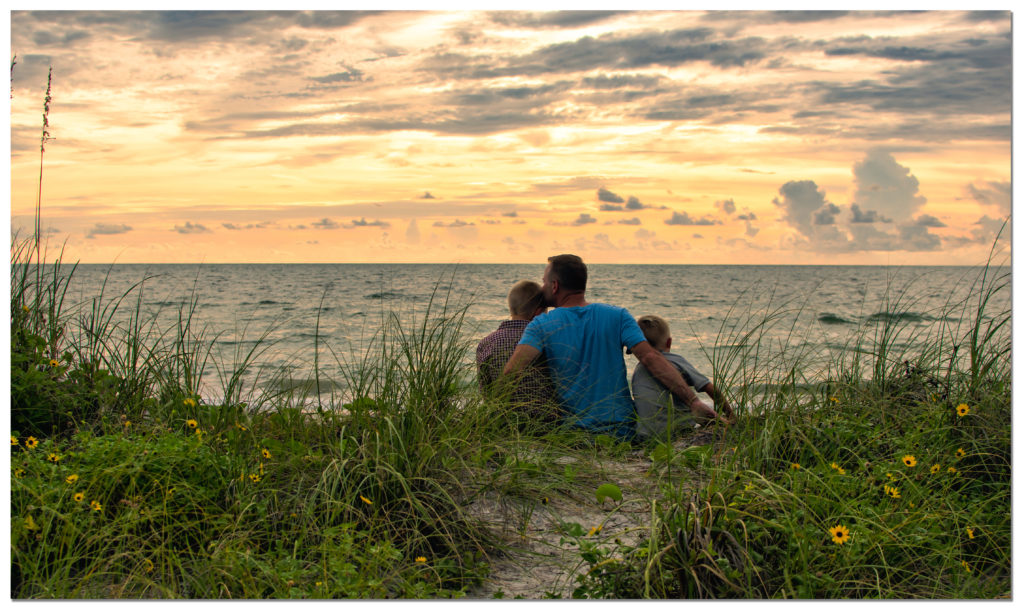 I've always aimed to be different and cherish all the families I get to create family portraits for.